SPA TREATMENTS
Choose from a full suite of rejuvenating spa treatments for men and women at Chuan Spa Health + Wellness. Inspired by the five elements and Traditional Chinese Medicine, our treatments are designed to connect your mind, body and soul.
ALL
ALL IN ONE
FULL BODY MASSAGE
FACIALS
FOOT THERAPIES
ALL IN ONE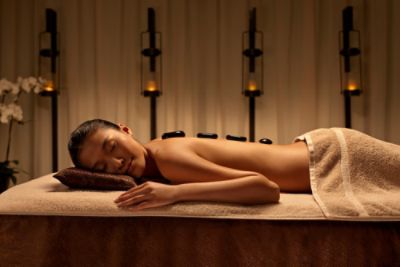 Loading...

CHUAN BODY ELEMENTS
Start by restoring balance and reducing tension with our signature Chuan Harmony massage. Then nourish the skin with the hydrating benefits of our Thalgo aromatic bliss facial care. A perfect escape to soothe the soul and restore vitality.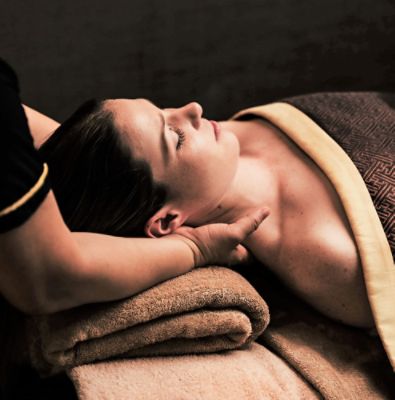 Loading...

CHUAN RITUAL
Customize your own luxurious ritual. Select from our Chuan Signature Massage 60mins + Heaven Facial 60mins + Chuan Extra Retreats 30minsSelect from our Chuan Signature Massage 60mins + Thalgo Facials 60mins + Chuan Extra Retreats 30mins
FULL BODY MASSAGE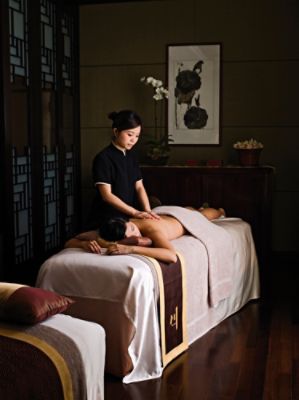 Loading...

CHUAN HARMONY
Designed to stimulate meridian harmony, this unique mind, body and soul experience combines the therapeutic elements of acupressure with various relaxation massage techniques to induce a deep sense of calm. This full body oil massage stimulates a sense of wellbeing and relaxation.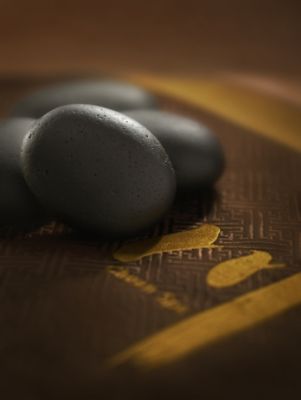 Loading...

CHUAN STONE THERAPY
Balance the yin and yang energies through the use of hot (yang) and cold (yin) stones. Let your body unwind as the hot stones increase body circulation and assist immune function by removing waste products. Finish with cold stones on the lower back to calm internal heat, assists injury recovery and increase mental alertness. The use of hot and cold stone is integrated in a therapeutic massage.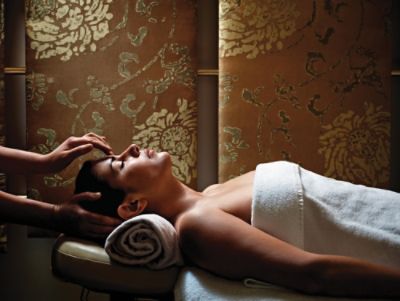 Loading...

TRADITIONAL CHINESE TREATMENT
Chinese medical practitioners use cultural beliefs to interpret the states of wellbeing. Any disharmony of the equilibrium of Yin and Yang or disturbance of their flow can cause imbalance. The task of a Chinese doctor is to restore such imbalance. Some treatments include Acupuncture, Moxibustion and Ho Guan (Cupping). The aim is to supplement the deficiency of either Yin or Yang or to reduce the excess. The holistic approach of Chinese medicine is to treat the body as a whole and address any imbalance.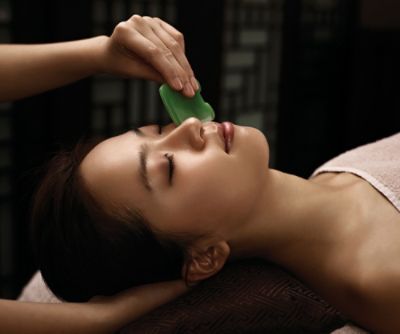 Loading...

FACIALS
Loading...

CHUAN YU FACIAL
Ancient Gua Sha technique is applied to revitalizing different skin type. Through scraping on important meridian points, it increases the flow of body circulation. With the use of Jade known as healing stone will nurture, heal and restore our skin. Suitable for all skin types and not recommended for those with acne and very delicate skin.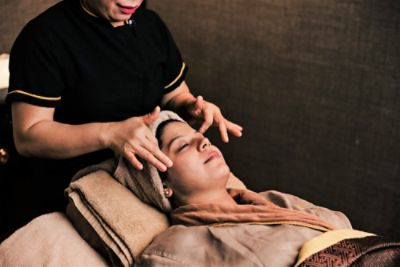 Loading...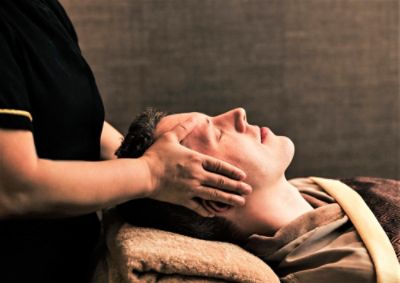 Loading...

ANGEL TOUCH FACIAL THERAPY
FOOT THERAPIES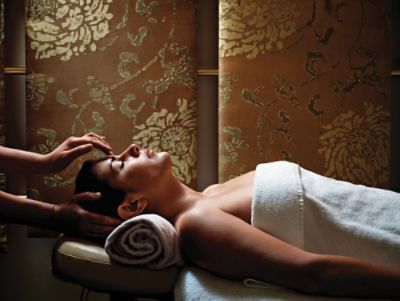 Loading...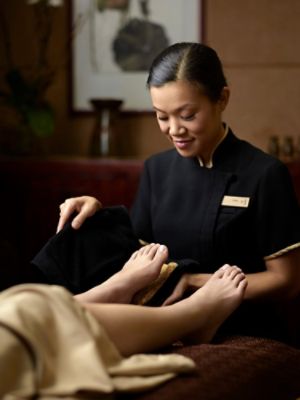 Loading...

CHUAN FEET RETREAT
This refreshing treatment enhances circulation and enlivens tired and aching feet. Relax as we immerse your feet in a warm aromatic foot soak, before softening the skin with the warm oil and herbal salt exfoliation. A foot mask is then applied to revitalize the feet .Integrating the benefits of Chinese pressure points to release tension and clear energy blocks, your feet will be completely refreshed and pampered.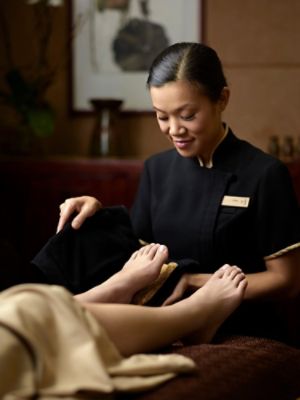 Loading...

CHUAN REFLEX REMEDY
Drawing on reflex points and integrating Chinese pressure point principles, this extremity indulgence integrates acupressure points that will work to address the elemental disharmony of your feet and hands - leaving you feeling totally rejuvenated & aiding in natural healing throughout the body.