CHUAN SPA
Relax and revitalise with a choice of spa treatments, massages, facials, saunas, herbal steam rooms and a heated rooftop pool. Inspired by the five elements and Traditional Chinese Medicine, Chuan Spa is a sanctuary where your mind, body and soul connect.

8:30am – 8:30pm 
Chuan Spa members are entitled to 3 hours of complimentary valet parking. Please note that any parking fees incurred beyond the 3-hour limit will need to be settled upon departure.
OUR TEAM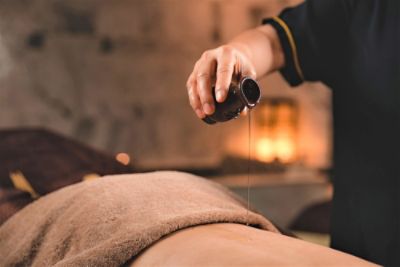 Regular exfoliation is one of the most effective ways to promote youthful skin. It aids in cellular turnover and enhances the skincare products to penetrate the deepest layers of your skin.
CONTACT CHUAN SPA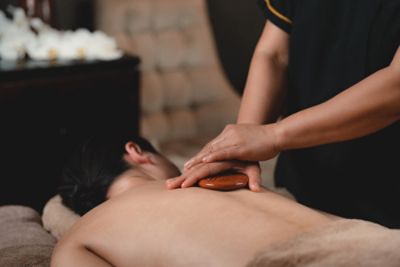 SOTHYS SEASONAL ESCAPE (2 HOURS)
WELLNESS OFFER
A delightful treatment that makes your skin radiant by combining a full-body exfoliation and massage with a customised Seasonal Facial.
24-hour access to the gym
Access to Chuan Spa facilities including heated swimming pool and spa pool from 6am to 9:30pm
15% off Chuan Spa treatments (Mon-Fri)
10% off Chuan Spa products (Mon-Fri)
15% off Cordis, Auckland restaurants and bars (Mon-Fri)
THE FIVE ELEMENTS
Chuan Spa treatments are guided by the Five Elements Theory. We select the appropriate Chuan product for your treatment by identifying disharmonies amongst the five elements within you, helping you achieve inner balance and harmony.
WOOD
Your element is WOOD, which governs our sense of sight, tendons, ligaments, liver, and gall bladder. You tend to experience feelings of anger and depression. You may also prefer mornings, spring seasons, windy days, sour flavours, and the colour green.
FIRE
Your element is FIRE, which governs our speech, tongue, heart, blood vessels, and small intestine. You tend to feel joy and overexcitement, with possible mood swings. You may also prefer afternoons, summer seasons, warm days, bitter flavours, and the colour red.
EARTH
Your element is EARTH, which governs our sense of taste, mouth, lips, muscles, stomach, and spleen. You tend to worry and overanalyse. You may also prefer mornings, late summers, humid days, sweet flavours, and the colour yellow.
METAL
Your element is METAL, which governs our sense of smell, skin, hair, lungs, and large intestine. You tend to experience feelings of sadness and grief. You may also prefer nighttimes, autumn seasons, dry days, pungent flavours, and the colour white.
WATER
Your element is WATER, which governs our sense of hearing, scalp, bones, kidneys, and bladder. You tend to experience feelings of anxiety and fear. You may also prefer afternoons, winter seasons, cold days, salty flavours, and the colour black.
FIND YOUR ELEMENT
FOR A PERFECT CHUAN EXPERIENCE
We recommend you book your treatment in advance to secure your preferred day and time.
Inform us at least 6 hours in advance of your scheduled treatment booking time if there are any changes.
Arrive at least 45 minutes before your scheduled appointment time to check in and enjoy the facilities.
Use a valid credit card and telephone number to reserve any treatments and packages.
A credit card surcharge of 2.5% will apply to all credit card payments.
A 20% surcharge applies to Chuan Spa on Public Holidays.
Give us at least 24 hours notice to cancel or amend any reserved treatment.
For cancellations or amendments made with less than 24 hours notice, 50% of the full treatment fee will be levied.
For no-shows, the full treatment fee will be levied.
Day spa users can enjoy a skin consultation and the use of the tri bathing facilities at Chuan Spa – including the swimming pool, sauna, herbal steam room, snail shower and ice experience. Valid from Monday to Thursday only, NZD70 per person
Day passes are subject to availability.
The perfect gift for all occasions, our spa gift vouchers are available for most of our listed treatments.
We offer a range of treatments to suit all requirements.
Please contact the Chuan Spa Concierge to place a reservation.
Group bookings need to be settled in one transaction.
Any food and beverage requirements need to be finalised at least 4 hours prior to the booking.
All charges must be settled 24 hours prior to the group's booking.

ARRIVAL
We recommend arriving 45 minutes prior to your scheduled treatment. Please inform our Spa Concierge if you have any health concerns.

GET READY
We recommend you shower before your treatments and enjoy the therapeutic benefits of our wet facilities — herbal steam room, sauna, ice experience, spa pool and swimming pool.

INDULGE
If you have enjoyed a massage, we suggest you leave the oils on your skin for up to 2 hours before taking a shower so your skin can fully absorb it.

STAY HYDRATED
Please remember to drink fluids, especially water, during and after your time at Chuan Spa.

COMFORT COMES FIRST
Please inform our therapists at any time if you are uncomfortable or require anything during your treatment.

VALUABLES
We recommend you leave valuables in your room or at home, as we do not assume liability for any valuables.

SPA WEAR
We provide disposable underwear for your privacy. Keep them on during water-based treatments and massage treatments.

TRIM AND TIDY
We recommend that gentlemen shave a few hours before any facial treatment to prevent discomfort.

SAFETY
If you are pregnant or have any other condition that you feel we should be aware of, please inform our Spa Concierge and your therapist.

DISCONNECT
Mobile phones are not permitted in any of our treatment rooms or relaxation lounges. In all other areas, please place them on silent.

MINIMUM AGE
The Spa and Health Club are available for guests aged 16 or above.

GRATUITIES
Gratuities for good service are at the guest's discretion.
NOTE: Gambling, smoking and alcohol consumption within Chuan Spa and the Health Club area are strictly prohibited. Smoking is also not allowed by the swimming pool. 
The therapist reserves the right to terminate the treatment if he/she feels the guest's behaviour is undesirable.