DELUXE LAKE VIEW ROOM
Your personal retreat amidst the natural beauty of Ningbo. Refresh your body and mind with our Signature Dream Bed, and wake up to a priceless view of the stunning Dongqian Lake.
AMENITIES AND SERVICES
48-inch flat screen TV with cable and HD/Satellite channels
High speed Internet access
Marble bathroom with glass walls
Combined bathtub and shower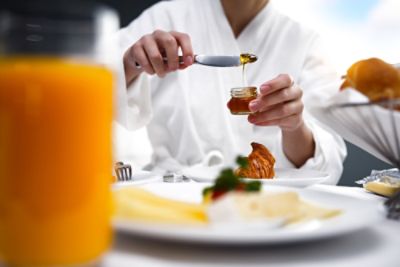 BED AND BREAKFAST
STAY OFFER
Start your Cordis experience on a delicious note every morning with a freshly cooked breakfast.