Find the perfect venue for your next conference, intimate business meeting, private event or social function. Cordis, Dongqian Lake, Ningbo offers five sophisticated and fully-equipped function and meeting rooms, a beautifully landscaped outdoor garden space, and comprehensive support for your event.
UNPARALLELED MEETING VENUE
Elaborately designed with a sea of crystal chandeliers along a 7.5-metre high ceiling, the 805-square metre, pillarless Cordis Ballroom is complemented by additional function rooms and an outdoor terrace, making it the benchmark for large events in Dongqian Lake and Ningbo.
LOCAL ADVENTURES
Unwind, re-energise and strengthen relationships with a host of options for corporate guests, including hiking, sailing, golf, yoga and cultural tours. We have flexible packages that can be customised for groups looking for a genuinely personalised retreat experience.
FUN AND RELAXING EXPERIENCES
At Cordis, we want our guests to have fun yet relaxing times after their meetings. With a gorgeous view of Dongqian Lake in front of them, corporate guests can choose to host a themed tea break, an invigorating group yoga experience, or creative team-building sessions on the lawn.
CORPORATE RETREATS
Lying along Dongqian Lake and only 40 minutes away from the city, Cordis, Dongqian Lake, Ningbo offers an authentic resort experience and panoramic views with exciting personalised activities for corporate retreats.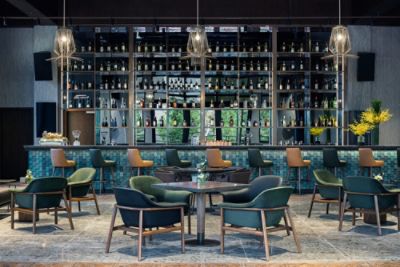 TO THE OLD DAYS
Take a trip down memory lane at Bar 29°, decorated in an industrial style reminiscent of the 1980s, serving delectable snacks, cocktails and other beverages.
LEARN MORE